The Wellness Community
Come Fly With Me Fundraising campaign "Come Fly With Me" sets the glamorous tone for a memorable fundraising event.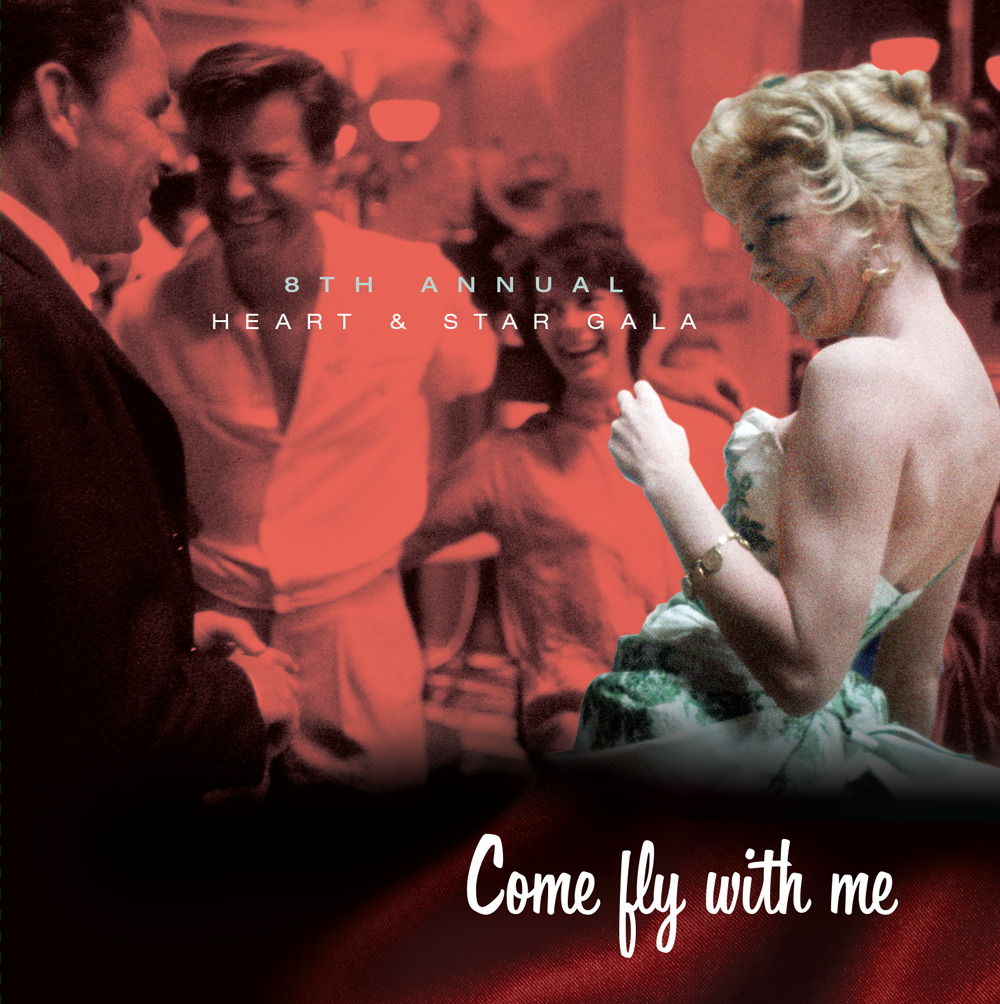 Fundraising campaign for the 
Wellness Community, 8th Annual Heart & Star Gala.
People tend to donate more on glamorous events.
Setting up the tone of this memorable event with the most glamorous singer ever:
Frank Sinatra.
Save The Date, Invitation, Brochure, Posters and some other collateral materials
are inspired by
Frank Sinatra's famous song "Come Fly With Me" 
to promote the event.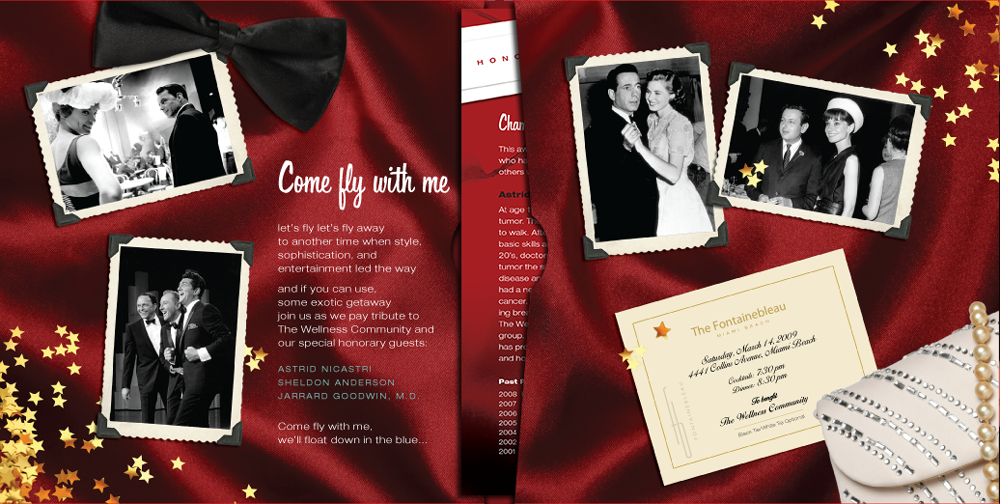 Come Fly With Me by Frank Sinatra:
www.extracar.com/ComeFlyWithMe.mp3