FYI Online Learning
Top Secret | Product Launch "Top Secret" secures an innovative product from its competitors at the iNACOL Symposium.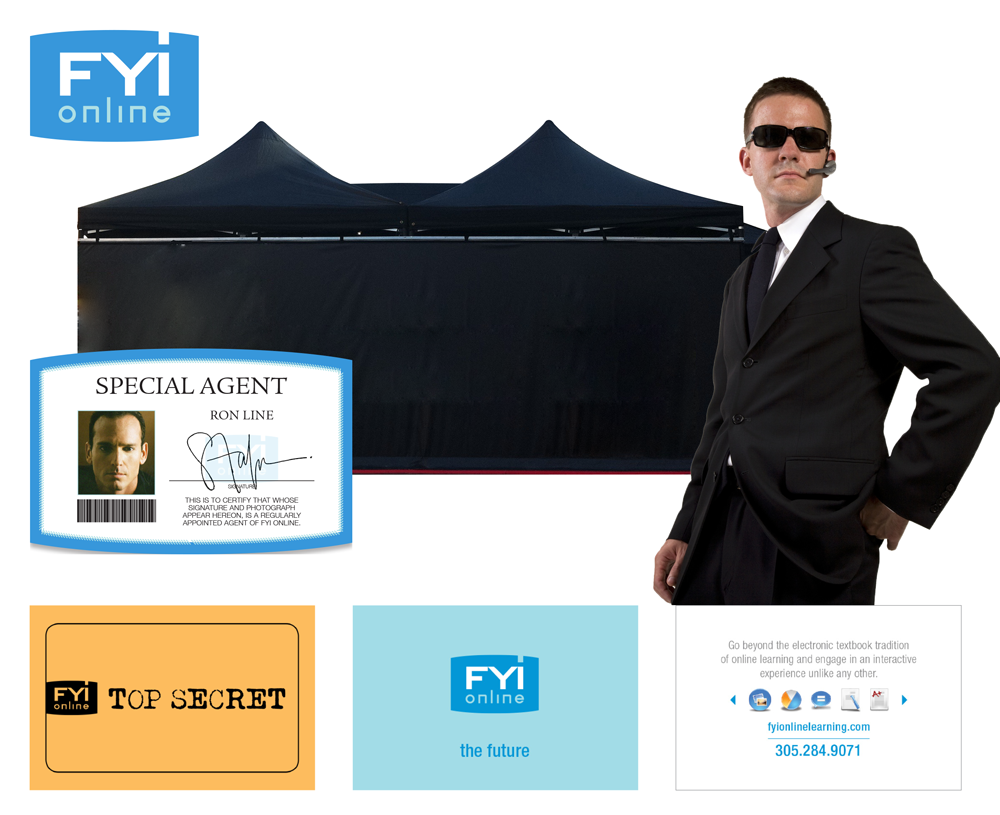 FYI Online develops online courses for the K–12 market and needed to introduce an innovative product at the iNACOL event while securing it from competitors.
People are curious by nature and willing to find out more when they know it is a secret.
By keeping the new product secret from competitors we could focus more on qualified business and potencial client leads while turning this event into a memorable solution.
Actors disguised as Secret Service agents throughout the iNACOL Symposium provide potential clients a secret envelope containing an invitation to visit the FYI Online booth, where they start a connection and are introduced to the new product.